You want to strike out more hitters...right?

Impress that scout in the stands?
Reach the next level?
Extend your career?
You Need a GREAT Changeup.
I Can Show You How...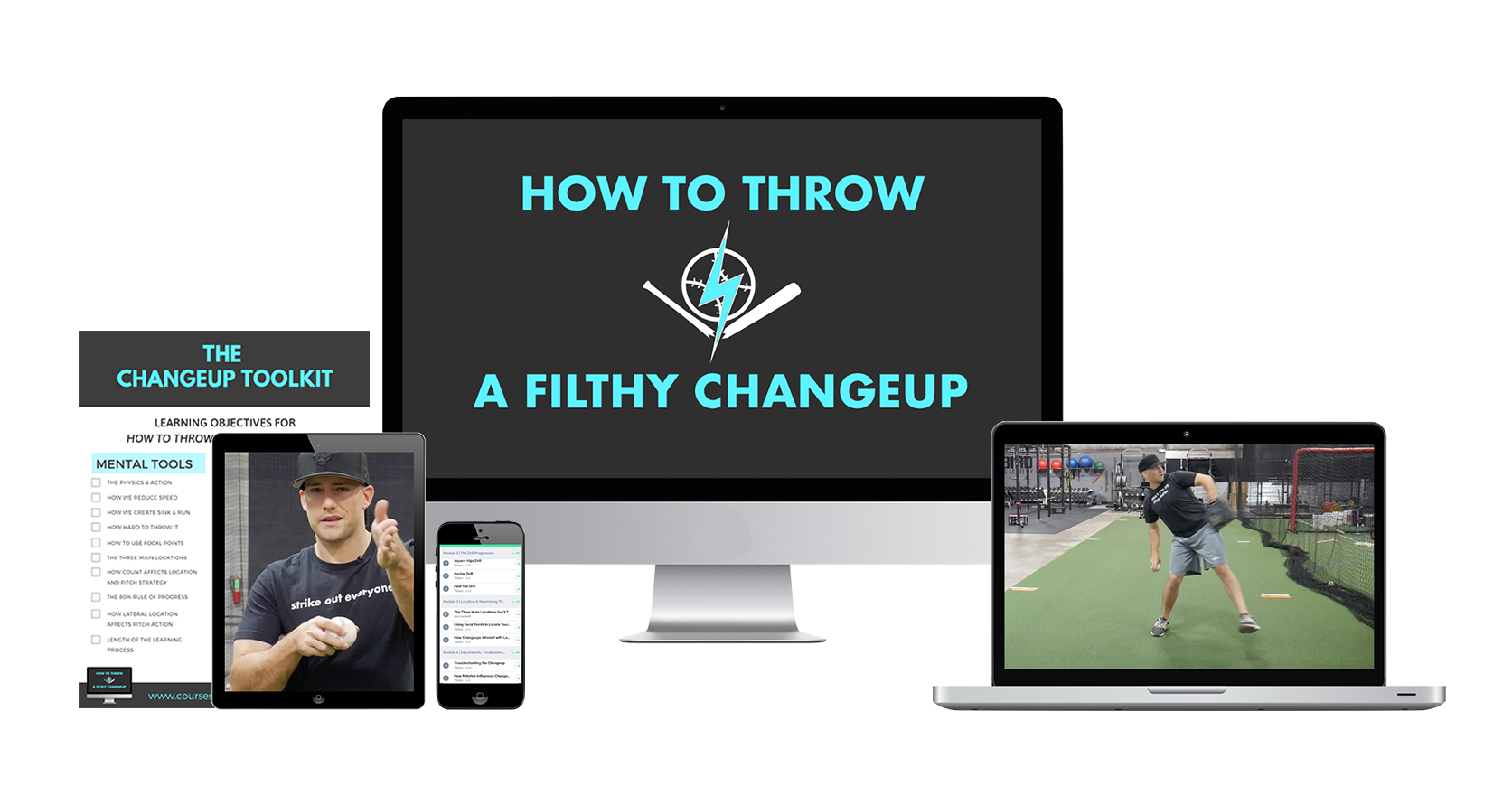 Well, if your changeup is a weapon...you can do exactly that.
I'll show you how to develop your changeup into a strikeout weapon in my course, including:
1. The grip and hand action
2. The physics of the changeup - how it flies and why it's slower
3. How to produce consistent tailing, sinking movement
4. The best progression of drills to learn and maintain progress
5. A visual flow of how the drills, feedback, and repetition work together
6. Tons of tutorials on how, where and when to throw it
Much more!
7. Don't waste more time tinkering and hoping your changeup improves.
👉It's NOT just the grip👈
It's the process, and I'll walk you through it step-by-step.