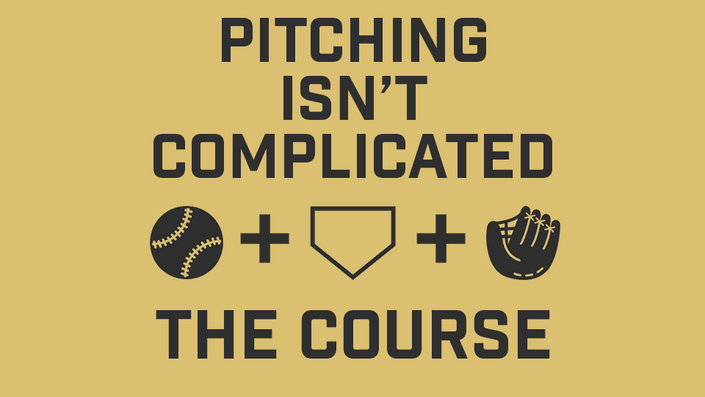 Pitching Isn't Complicated - The Course
Throw Harder, Throw More Strikes, Win The Big Game
Enroll in Course
I Know Why You're Here.
You Love Pitching, and Want to Be Great.
_______________
- You Need to Throw Harder.
- You Need To Throw More Strikes.
- You Need Your Clean Up Your Offspeed Stuff
- You Want To Be The #1 Pitcher On Your Squad.
- You Want To Play In College & The Major Leagues One Day.
_________________________
I Dreamt Those Same Dreams. I'm Here to Help.
If you've tried to teach your son or your team how to get better on the mound, you've probably spent a lot of hours on the internet looking for the most effective way to teach high-velocity, safe pitching mechanics.
As I do the same - reading and staying current with what other reputable coaches are doing, I often walk away shaking my head.
Is it a contest to see who can sound the smartest? To sound like we have crazy secrets? To sound like we've found the holy grail (and you can pay to see it)?

You're probably confused and not sure who to turn to, where to start and what to focus on.
If that sounds like you, please allow me to help.
I'm Here to Build You Into The Pitcher You Know You Can Be.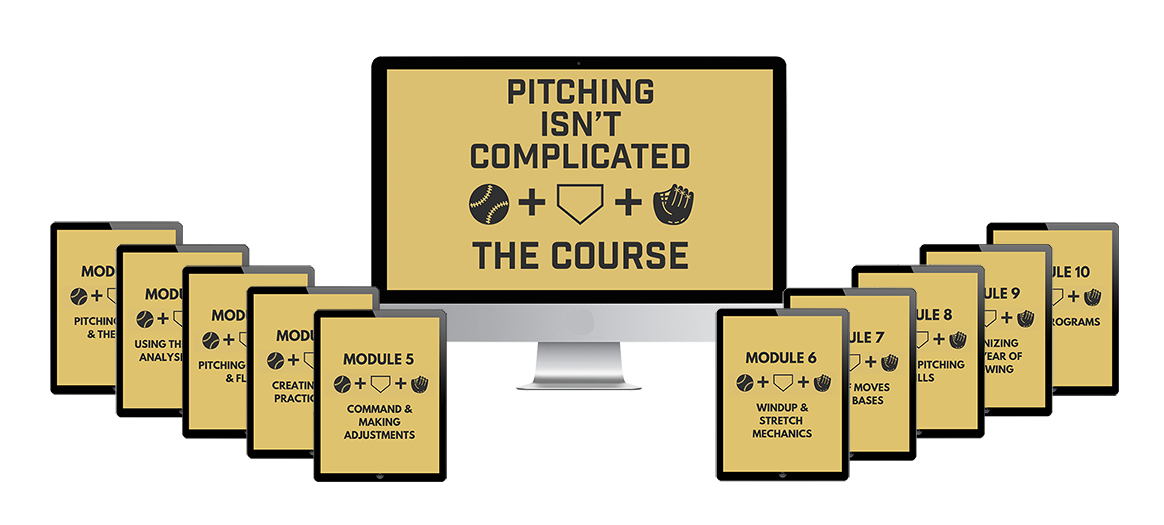 I wrote my book, Pitching Isn't Complicated, in 2013.
My goal was to help players, parents and coaches learn high-level concepts in plain language.
Pitching is HARD. It's not easy, and become world-class at it is exceedingly difficult.
But, the road up that mountain - though bumpy - isn't mythical.
The road is there, we just have to clear the fog and the brush out of the way.

I'll show you the way, make it painfully obvious what you need to do, and give you step-by-step instructions on how to do it.
Pitching Isn't Complicated: The Course
_______________________
Don't Wait. I'll Give You The Tools You Need.
But It's Not That Easy, Is It?
I know how hard it is to figure out what to do, who to listen to, and how to go about creating a plan that will get you where you want to go, to become who you're meant to be.
Pitching Mechanics Are Confusing.
The pitching motion is complex, I'll admit.
There are a lot of reasons some pitchers throw harder than others.
The internet is full of articles, videos, books and coaches who will give you a tiny piece of the puzzle.
You've tried a lot but aren't progressing as fast as you'd like.
____________________________
You're Overlooked By Your Coach.
You're Still Not Throwing Hard Enough.
You Get Hit Around, Because Your Command Isn't That Great.
Your Off-speed Stuff Doesn't Strike Enough Hitters Out
You're Falling Behind Other Pitchers In Your Class.
You Aren't Sure What's Going Wrong, and How You Can Get Better.
You Worry.
Getting cut.
Getting embarrassed in the big game.
Getting overlooked by scouts.
Not knowing what else you could do.
Seeing your career come to an end.
I know you feel them, because I felt all those same fears during my playing career. I didn't know what to do to calm the nervous voice that reminded me of all the above.
I just knew that I had to do something, because in my heart I had the potential to be somebody, a great pitcher, a champion.
So, I hit the books. I did internships. I scoured the internet. I absorbed anything and everything pitching. I didn't take days off, I worked tirelessly to reach my goal.
In the end, I got really far but took too long to get there.
I was 29 by the time I was good enough to potentially pitch in the Majors. But by then, it was too late.
It's NOT too late for you.
I'm Your Guide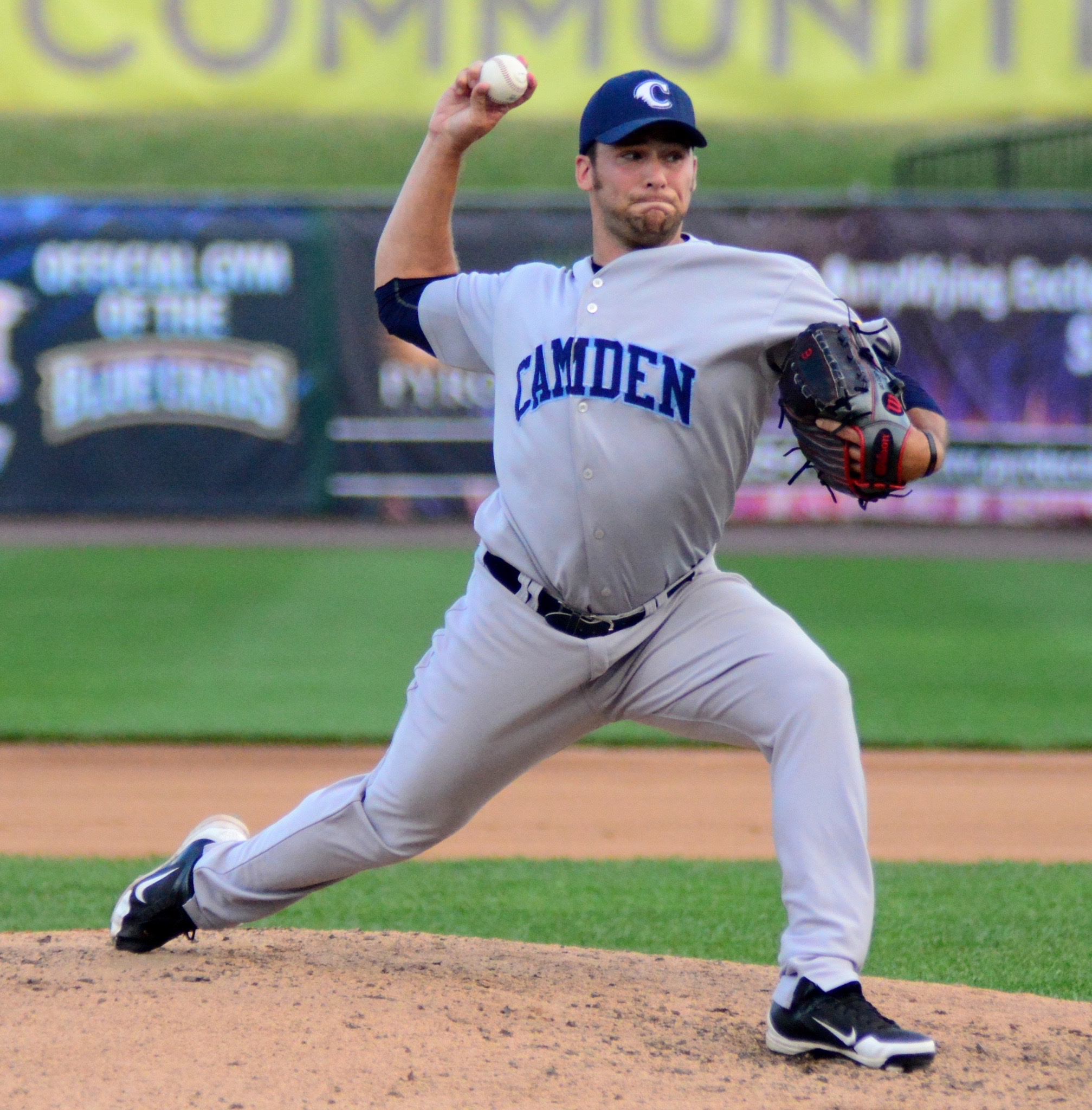 I Threw 80mph as a College Freshman.
I Did Not Get a Scholarship.
I Was Lucky To Play College Baseball At All.
What Happened?
I Eventually Became The Ace of My College Staff.
I Pitched in Pro Ball for 6 Seasons, Throwing in the Low-to-mid 90s.
I Got Injured Twice and Came Back Twice.
I Earned Two All-Star Selections.
I Was An Ordinary Kid Who REALLY Wanted It.
If I Had It In Me, YOU Have It In You.
You Aren't Sure How to Climb it.
_____________________
Problem #1: I Don't Throw Hard Enough
Solution: We'll analyze where you're leaking power and fix it.
Pitching mechanics are complex. My course will show you how to do your own in-depth video analysis and spot every flaw you need to address to pitch at your peak velocity.
Its just like a plumber - we do a full inspection, find all the leaks, then repair and replace everything until it's better than new.
Problem #2: I Need More Command & Fewer Walks
Solution: I'll show you how to simplify and repeat your delivery, and improve it every day.
Often, the delivery has too many moving parts, is too complex, and has too many faults for a pitcher to consistently throw strikes.
Or, a pitcher applies the gas at the wrong time, making it tough to consistently command the zone.
I'll show you how to simplify your delivery, so that you become an automatic strike-throwing machine.
Problem #3: My curve, slider and/or changeup don't fool hitters enough.
Solution: We'll clean up the mechanical flaws that are holding you back from throwing pro-quality off-speed pitches.
Tall buildings can only be built on a thick, solid foundation.
Your mechanics are the foundation for every pitch that leaves your fingertips.
If your mechanics aren't right, then your hand has no chance to get in position to spin the ball the way we want.
I do not teach any new pitcher a slider, curve or changeup before we get his mechanics into a good place. It's a waste of time.
We'll correct the mechanical positions that are preventing your off-speed stuff from improving.
Problem #4: My teammates seem to improve faster than I do, and I'm not getting enough playing time.
Solution: Routine, routine, routine
A player makes about 10,000 throws each year. This includes all warm-up and game throws for about 9 months of the year.
Do you improve on every single throw? 98% of pitchers I work with waste almost their entire throwing session.
The difference between pros and amateurs is how focused they are, and what they focus on.
I'll show you how to build the perfect practice plan and routine to maximize YOU.
Climb The Mountain. We'll Do It Together.

How the Course Works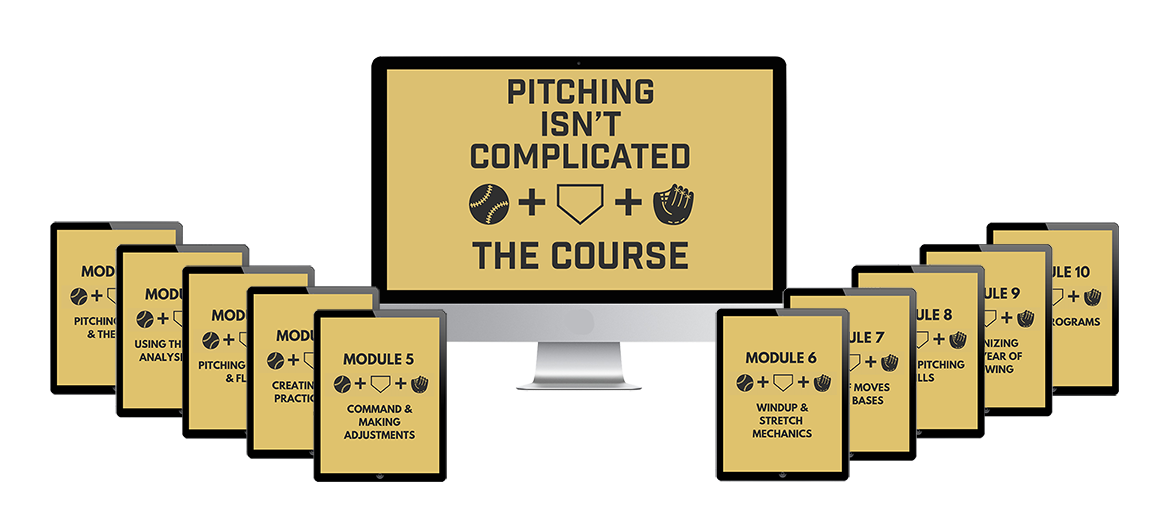 It's a 9-Step System.
Step 1: Record
First, I show you how to take good slow-motion video and use it for video analysis.
Step 2: Analyze
I'll take you step-by-step through a sample analysis so you can follow along at home and identify every mechanical flaw in your delivery.
Step 3: Educate
I demonstrate and explain every flaw, every corrective drill, and every mechanical "cue." These are the tools to improve your mechanics.
Step 4: Identify
Then, we'll pick from a pre-prepared list of flaws and drills all of the ones we want to address and fix.
Step 5: Arrange
Finally, I'll show you the proper order to tackle the drills, so that you don't waste any time, and correct the biggest flaws first, which in turn correct other flaws automatically.
Step 6: Assemble
Next, we'll drag and drop the drills into an ordered list and assign throwing amounts to each.
Step 7: Take Action
Your action plan is now complete, and you'll have a full weekly throwing routine of drills to do, when to do them, and how much to do of each.
Step 8: Follow Through
Go out and follow your plan - throw, focus, and do your drills!
Step 9: Record & Repeat
After 10 days or six throwing workouts, take new video, briefly re-assess and adjust your throwing routine. Cross off the flaws you've now fixed, and continue on!
It's Time To Make An Investment In Yourself.
Education is the best investment you can make in yourself.
Baseball bats now cost $400.
A new glove costs $400.
Education continues to pay YOU forever.
What's an investment in yourself worth?
My Course Will Give You The Tools To Diagnose, Fix, and Keep Your Mechanics Finely Tuned For a LIFETIME.
What's That Worth To You?
______________
Act Now.
Enroll in Pitching Isn't Complicated: The Course
Become a Big-Game Pitcher.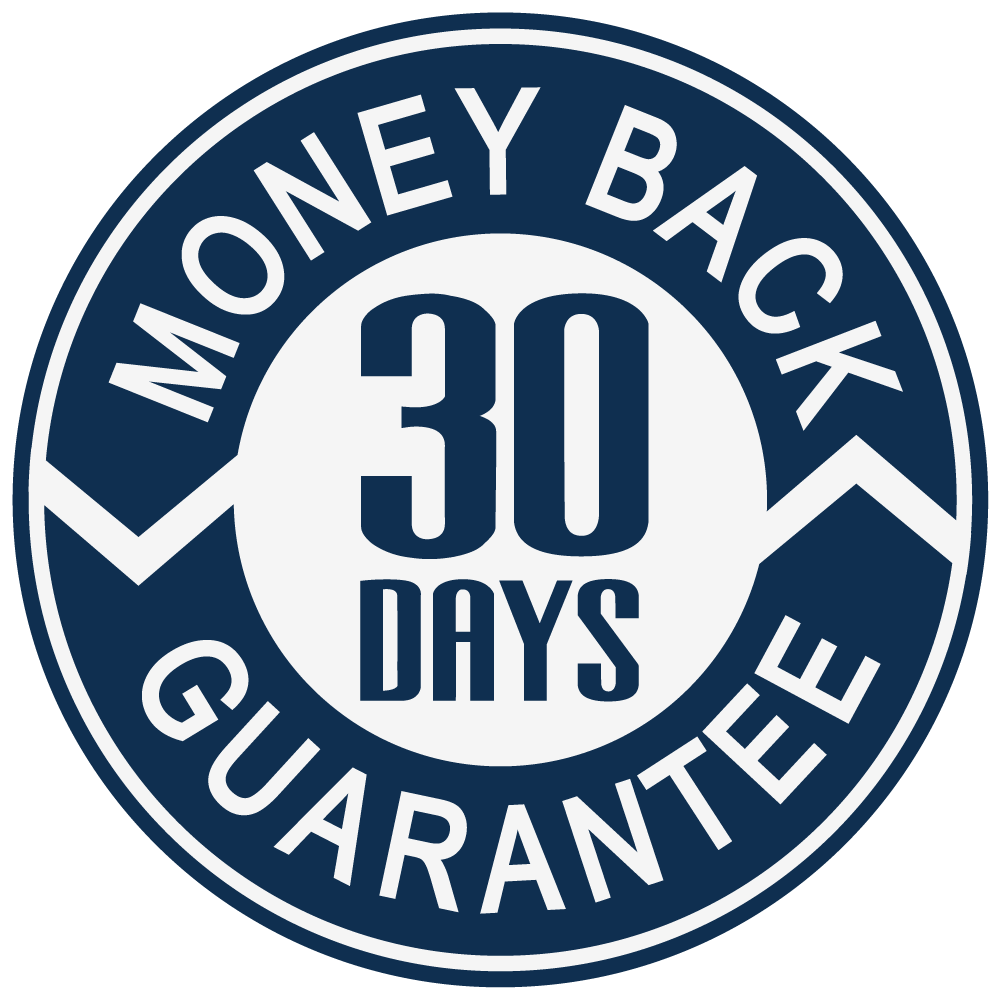 30-Day Money-Back Guarantee
You Have Nothing to Lose!
Pitching Isn't Complicated will be the best pitching resource you've ever used. I'm confident in that.
But if it's not, I'll refund you 100% with no hard feelings. I stand by my work, and you have nothing to worry about.
Love it, or get your money back.
Course Curriculum
Module 1 | Using This Course
Available in days
days after you enroll
Module 1 | Overview and Discussion
Available in days
days after you enroll
Module 3A | Pitching Analysis
Available in days
days after you enroll