She's Got a Cannon: Lite Edition
Start Today, Throw Harder in a Hurry.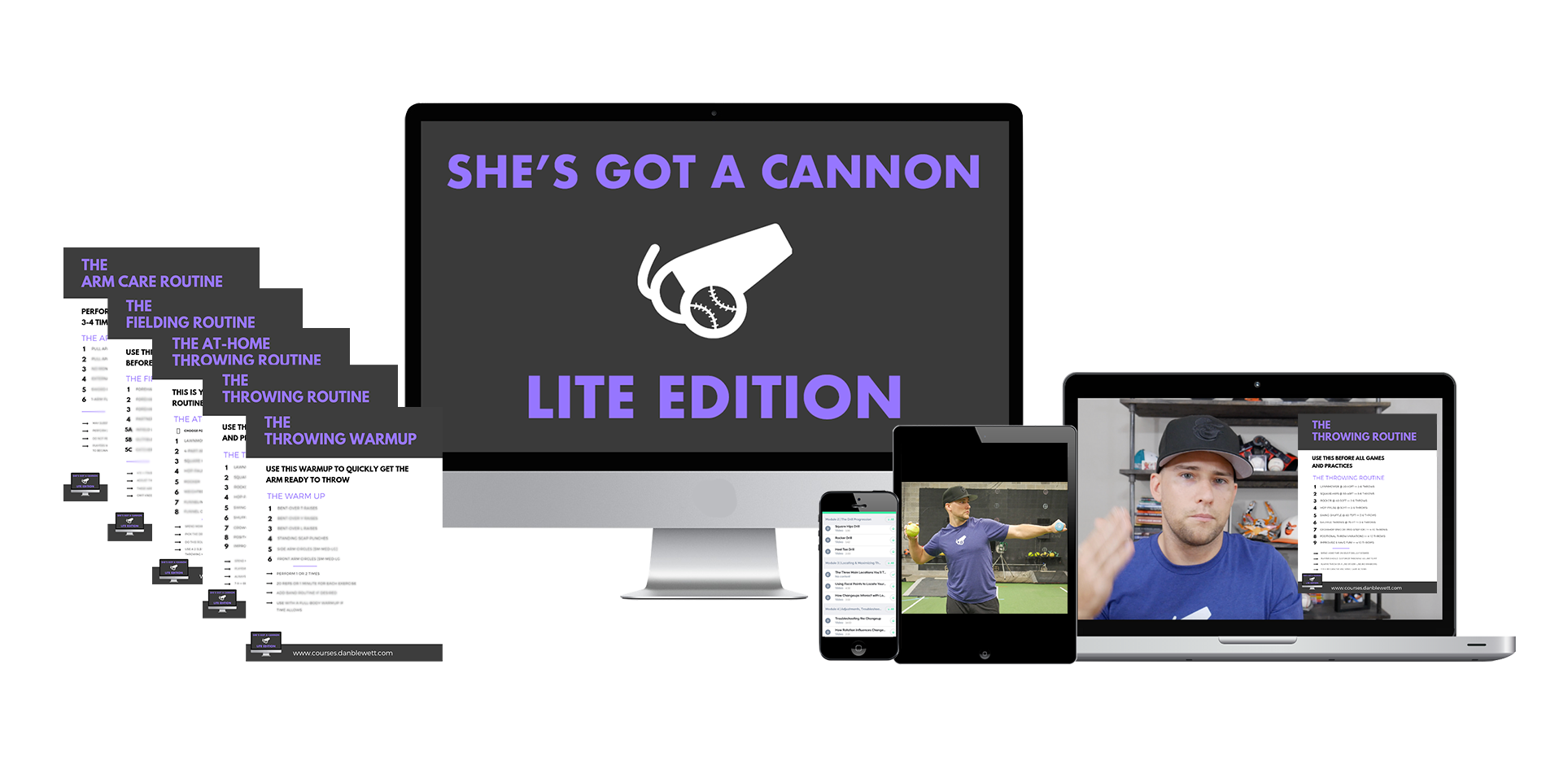 ---

She's Got a Cannon Lite is my answer to the following question:
---
What Would I Do For My Players If I Coached a Softball Team?
My full throwing course - She's Got a Cannon - was built to teach others how to analyze and correct throwing mechanics, to throw harder with more accuracy. It's an individualized solution for those who want to learn.
But, You Might Be Too Busy For That.
So I asked myself:
If I coached a softball team, how would I build warmups, fielding, throwing, arm care and practice routines for my players that were as simple and yet effective as possible?
The answer is this online video course...
She's Got a Cannon: Lite Edition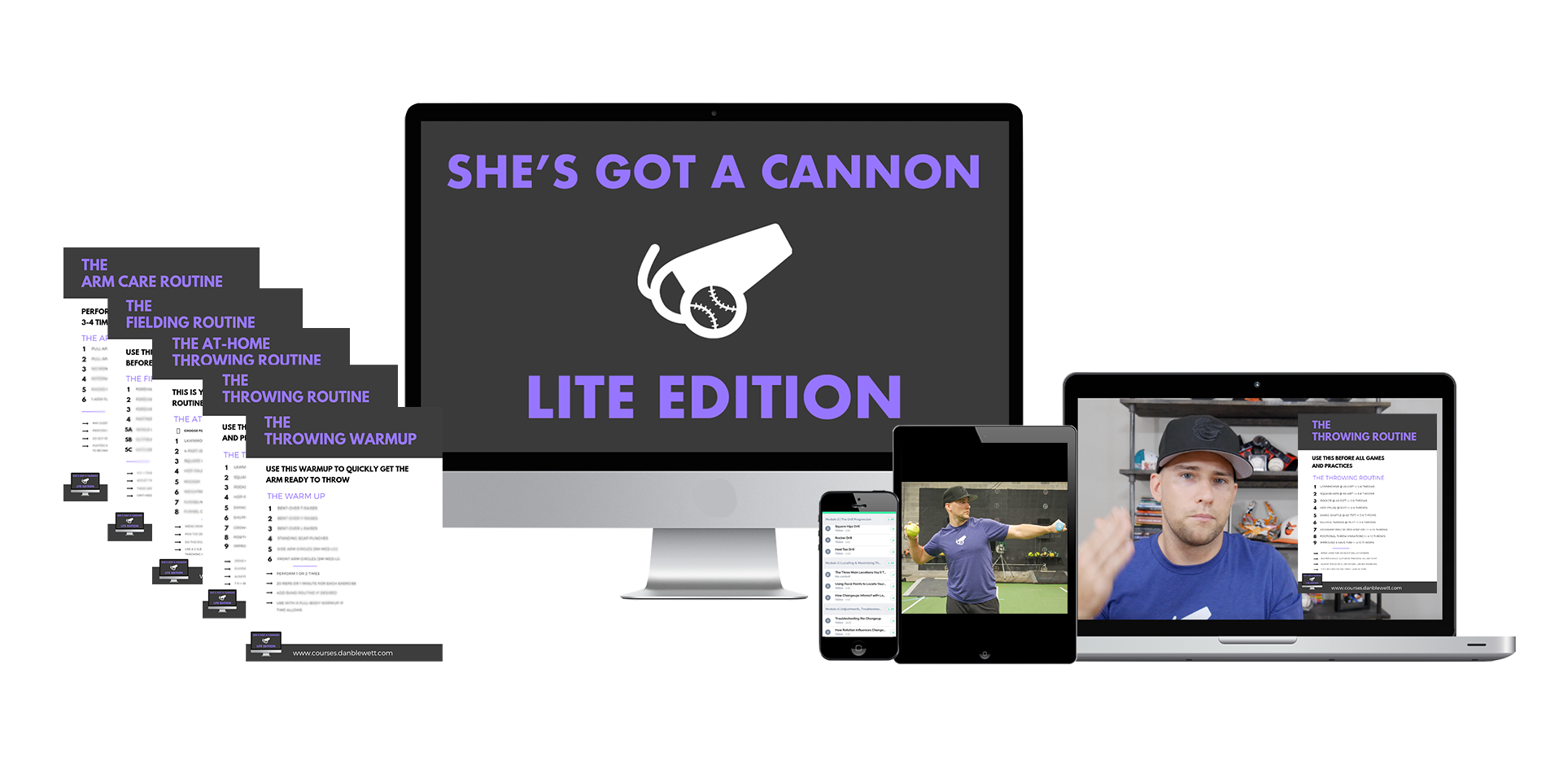 She's Got a Cannon Lite is a simple, ready-to-implement throwing program. It's built for individual players and teams alike and includes the following modules:
1. The Best Throwing Warm Up
2. The Best On-Field Throwing Routine
3. The Best At-Home Practice Routine
4. The Best Arm Care Regimen
5. The Best Fielding Routine for Everyday Use
6. Coaching videos to teach you how to implement the system, what matters and what doesn't.