Wow! What a Throw! She's got a cannon!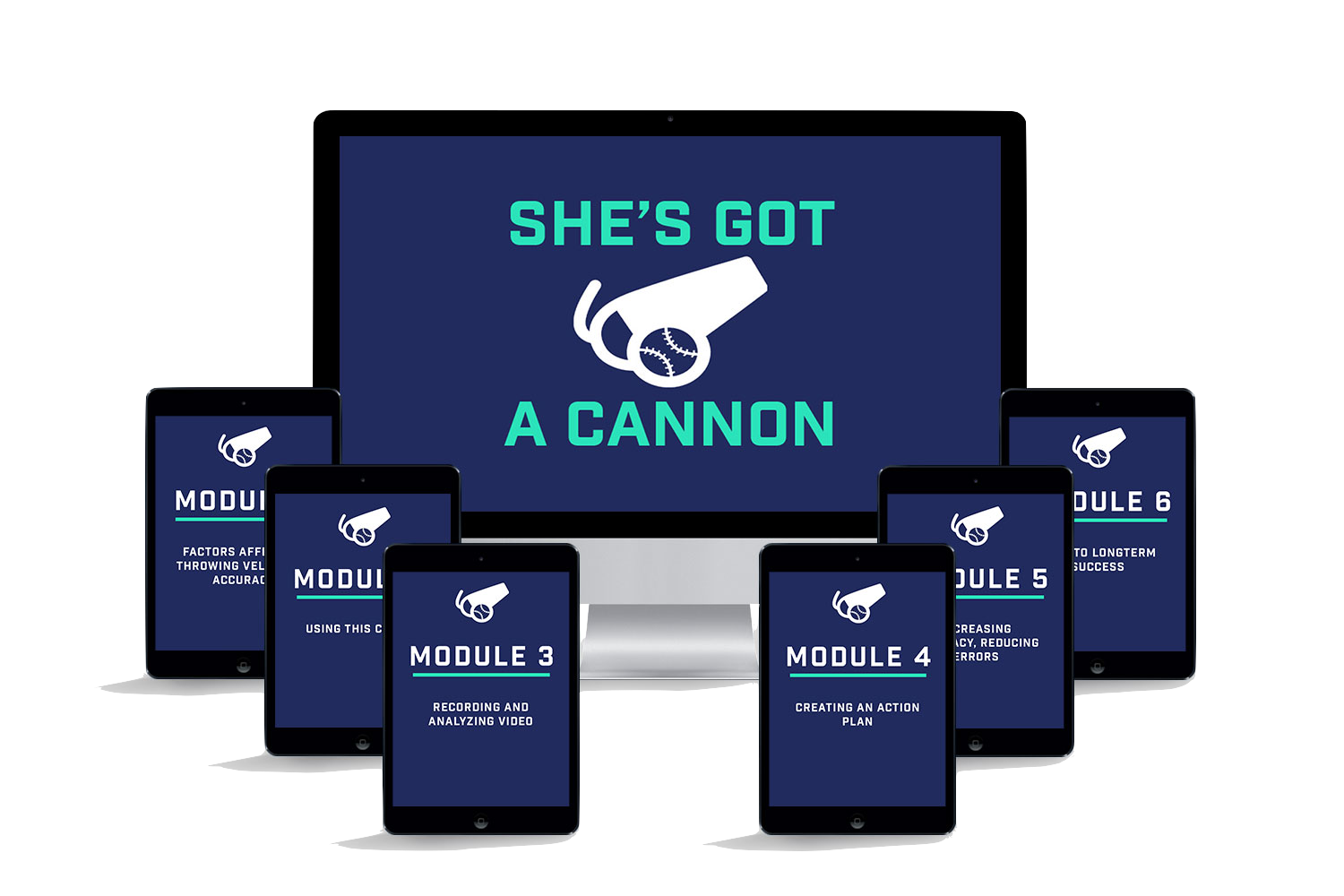 Says the parent in the bleachers, reveling at the centerfielder who just cut down a runner at the plate, trying to score from second on a single.
Some players are just naturally gifted with a cannon for an arm, but ALL girls can improve their arm strength.
Hard-throwing girls are the exception, not the rule.
Many softball players struggle with their arm strength and accuracy.
Unfortunately, most of the overhand throwing instruction they get at practice isn't helping.
Many coaches simply teach the same ineffective drills and concepts that were taught to them, when they were young players.
The potential is there, but you're not tapping it.
I've had clients add 12 miles per hour in just one off-season. It's not typical, but it happens.
Good throwing instruction may be hard to come by, but the concepts are not hard to teach.
I don't promise double-digits gains. I know that nearly any girl can add 5mph to her current throwing speed in a short period of time.
But the big gains take lots of dedication, hard work and resolve, which I can't sell - only the player can bring that to the table.
Throwing Velocity is Critical For Success as a Player.
Want to play shortstop? You have to have a good arm.
Want to play center field? You have to have a good arm.
Want to play college softball? You have to have a good arm!
My Online Throwing Course: She's Got a Cannon
Make Stronger, More Accurate Throws.
Earn More Playing Time.
Make a Better Team.
Have More Fun Playing Softball.
For players who are serious about playing at the next level - or just want to contribute more to their team and have a great time playing the game - my course is for you.
You can be the proud parent or coach who just smiles as others say, Wow! She's got a cannon!
My Course Will Teach You to Throw HARD.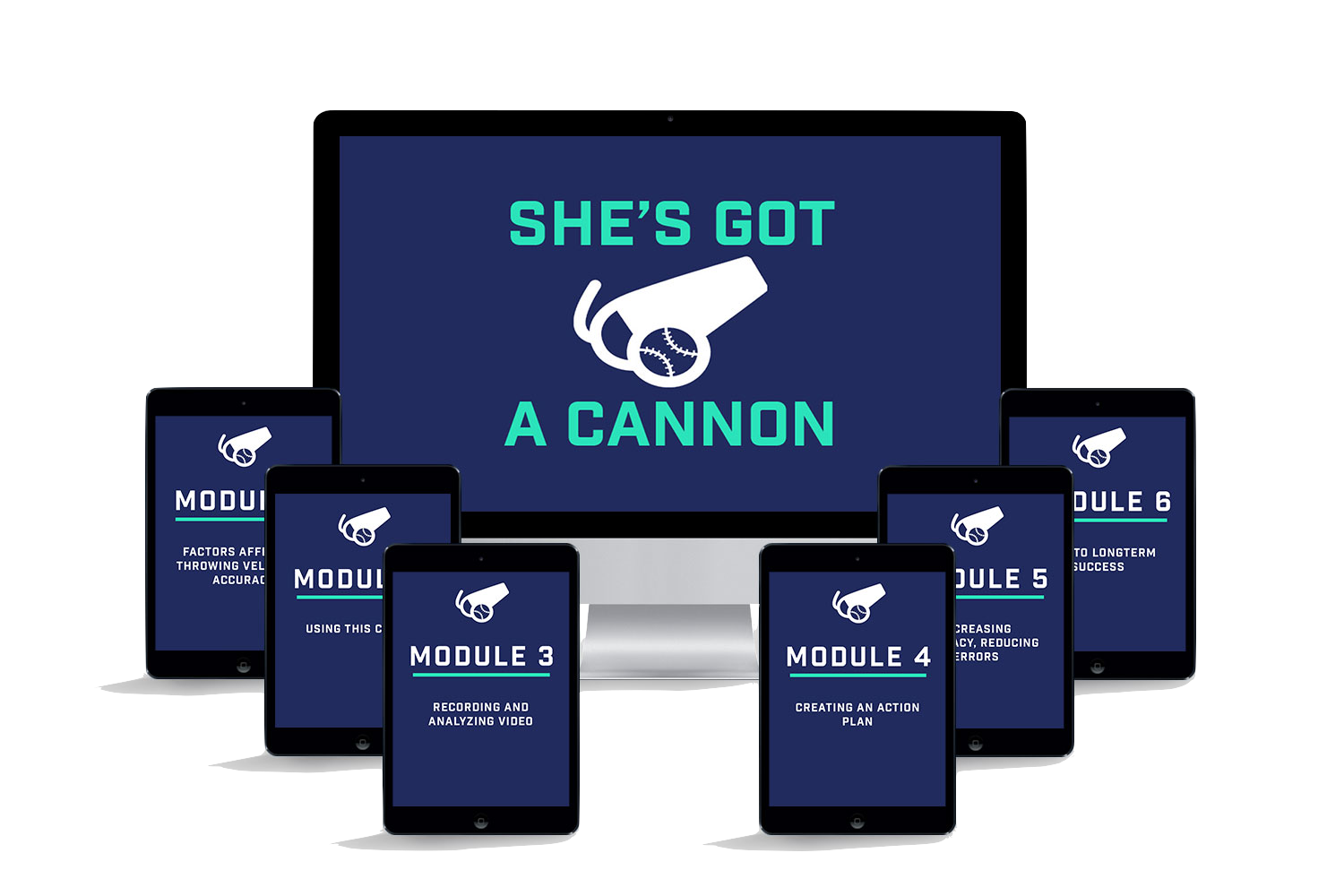 In this video course, you'll learn how to analyze mechanics with my step-by-step video method.
Then, I'll show you which flaws to correct in order, and which drills will correct them. It's all one easy, flowing process.
I've done nearly 10,000 lessons with softball and baseball players over the past seven years, and I've helped countless girls realize velocity gains of 3-5mph in just a few sessions.
It will work for you!